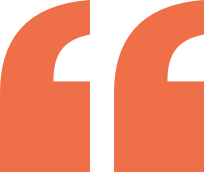 | | | |
| --- | --- | --- |
| 1-2 | 70€ | 65€ |
Weekly rental fees : please contact us
| | | |
| --- | --- | --- |
| 1-2 | 70€ | 65€ |
| 3 | 85€ | 80€ |
Weekly rental fees : please contact us
| | | |
| --- | --- | --- |
| 2 (1 room*) | 70€ | 65€ |
| 2-3 (2 rooms) | 100€ | 90€ |
| 4 (2 rooms) | 120€ | 105€ |
| 5 (2 rooms) | 135€ | 120€ |
Weekly rental fees : please contact us
* in case none of the rooms 'les Foins' or 'les Sarments' is available.
Rates per room and per night (except week rates), include :
overnight
bed linen and towels
breakfast
Tourist tax : 0,50 € per person over 18 y.o.
Pets are allowed. A charge of 10€ applies or 5€ / night from 2 nights on.
A deposit of 50% is to be paid at the reservation.
Specific disposition in case of cancellation related to the COVID-19 epidemic :
The deposit is entirely refunded in case of cancellation because of lockdown / health restrictions or border closures related to COVID-19 or declaration of a COVID case or contact case among the participants of the stay, or among the people staying in the B&B, including the host (upon presentation of a medical certificate).



Please let us know if you arrive behind schedule. Out of respect to everyone, no check-in will be done after 9:30 pm.
We are open all year long on enquiry.
We do not take any reservation for one single night more than 3 months in advance, thanks for your understanding.
Feel free to contact us for more information. You can also check for availability and make a booking request online.
Location
Maison d'Hôtes en Beaujolais
Vermont
2267 route d'Avenas
69910 VILLIÉ-MORGON